No one likes doing laundry, especially if the laundry room is messy, bland and uninspiring. But there's no need to fear cleaning your clothes, because you can turn a chore into a pleasure with these laundry room ideas that will add to your decor and organization:





1. Give it a paint job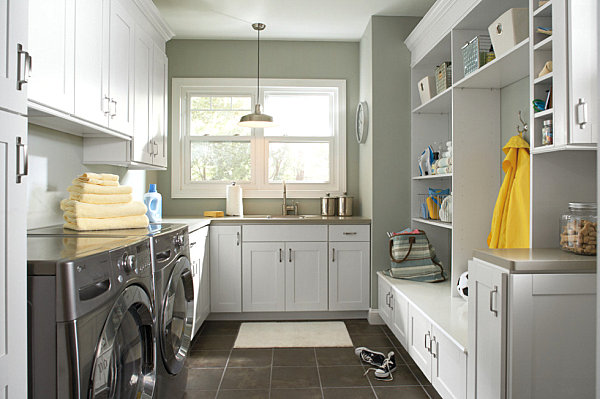 Bring new life to your laundry room by giving it a coat of paint. Make a room bright and cheery with light colors, like the white cabinets in this sunny laundry room, or warm and peaceful, using darker or more earthy tones. Create the atmosphere you want, and make laundry time enjoyable.

2. Put in a countertop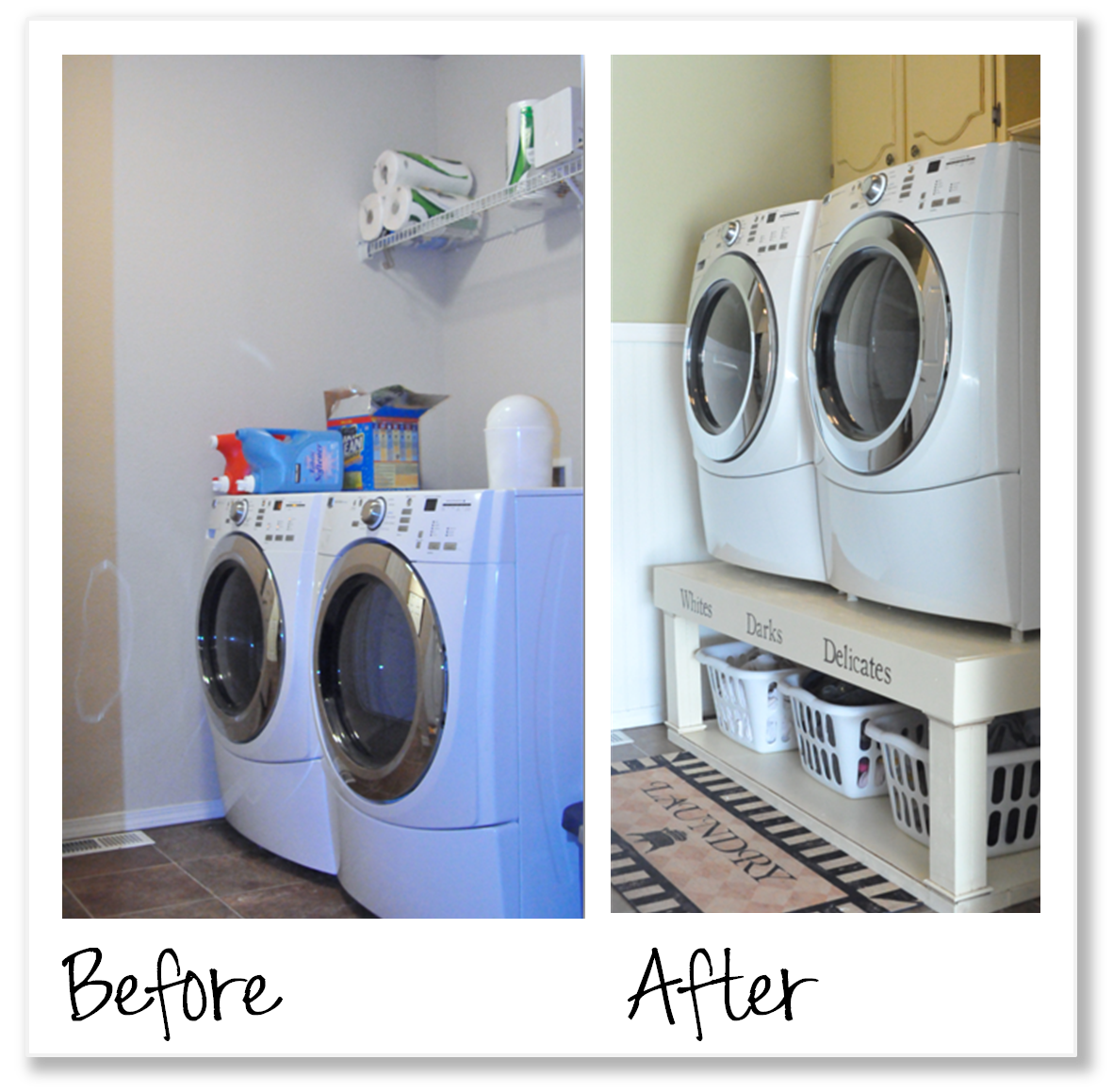 In most laundry rooms, you need all the space you can get, and losing precious counter space to your washer and dryer is a waste! Instead, install a solid countertop, high enough to cover your laundry machines, so that you can use that space for your laundering tasks.
3. Choose a design style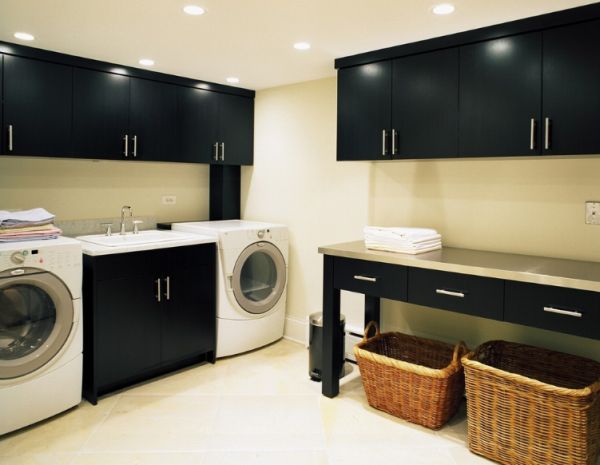 If you're looking for a quick way to add design to your space, choose a theme and add decor that fits it, like in this farmhouse-styled laundry room. Once you have a central idea, finding the right details can be as easy as repurposing an old shutter, arranging some flowers or adding a vase of seashells.

4. Put up some shelves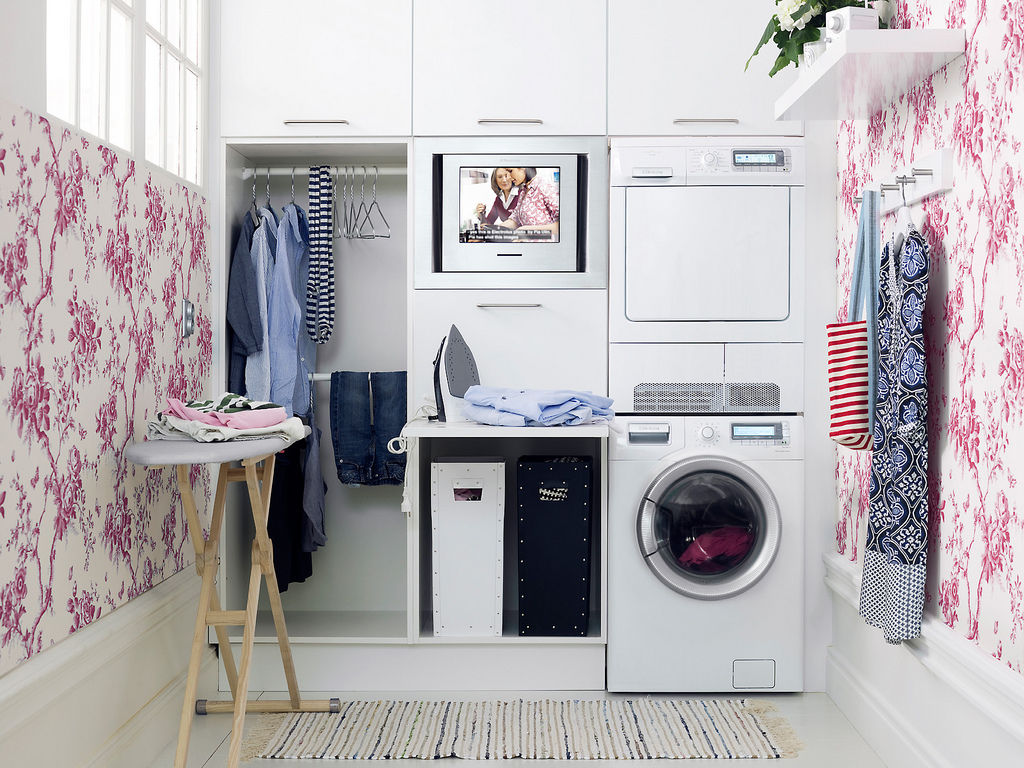 Tiered levels of shelves are the perfect place to line up some well-labeled, sturdy baskets for dirty or clean colors, whites, delicates, towels and linens. With proper space and meticulous tagging, you'll never have to worry about separated sock pairs again!
5. Undercounter Lighting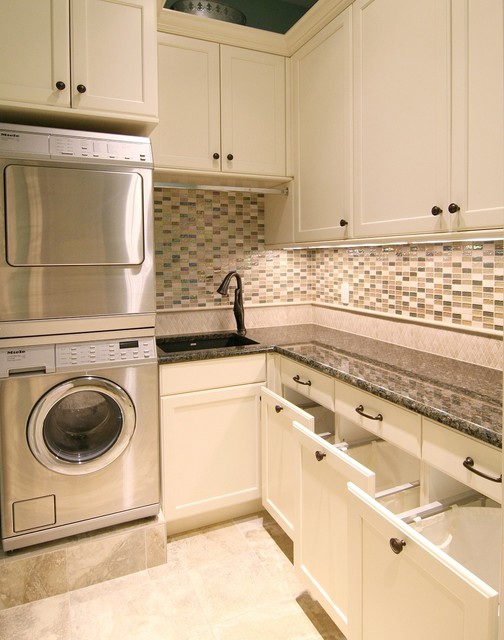 Dim lighting is a common dilemma in basement laundry rooms, and it can really bring down your mood and deplete your productivity. Add a funky lamp or a chic chandelier and brighten up your space and make it functional and fashionable.

To find a list of Exit Realty recommended Southern Oregon Builders: Quick Questions to Ken