Ceramic subway tile has been popular since 1904, when the durable, long-lasting tile was used to decorate subway stations throughout New York. The tiles are designed to stay in place for decades, with some manufacturers insisting that the grout and adhesives will need to be replaced before the ceramic tile wears out. That means that when you use subway tile to decorate your bathroom, you can be rest assured that you're getting a quality product that will last for a lifetime. If you plan to remodel your home with subway tile, you can purchase it in hardware stores and online on sites like Home Depot. The selection of subway tiles that some stores offer is almost endless, and so are the design options.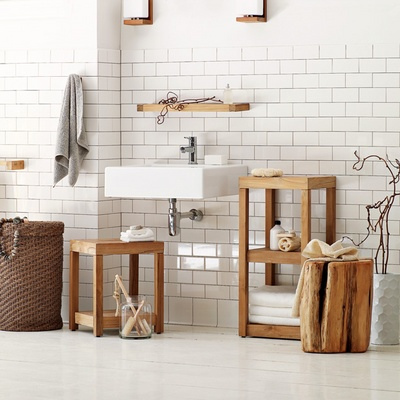 Both staggered and stacked tiles have a strong visual appeal. Staggered tiles typically create a more traditional appearance, while stacked tiles offer a more contemporary, modern look. Ultimately, however, the choice depends on the style that appeals to you. If you have the chance, lay out your design using paper tiles, and draw it onto an erasable surface with a dry erase marker. Or even better; lay out several of the actual tiles so you can decide which design has the most appeal.
Size and Proportion: Getting Creative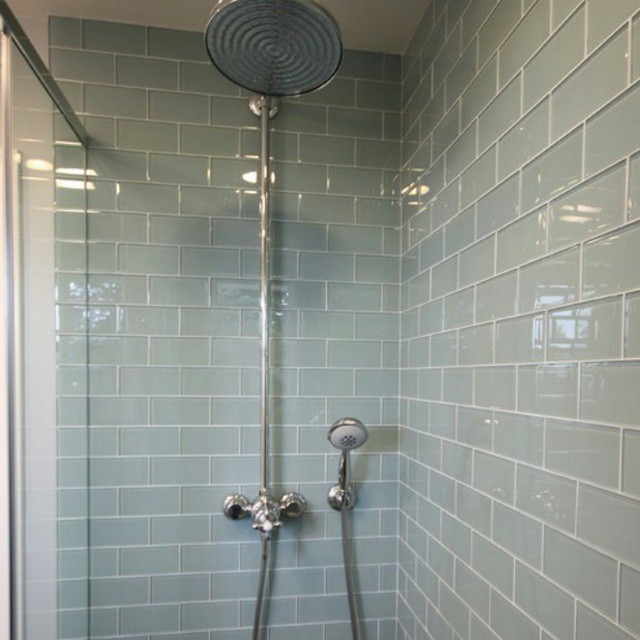 You want your bathroom to reflect your unique style and taste. When it comes time to choose your tiles, you can allow your creativity to shine as you choose from a variety of sizes, shapes, and colors that will allow you to personalize your tile choice. The most common proportion for subway tile is a width that's twice the height, but you can find tiles that will fit anything you can dream up. Prefer square tiles? Long, thin tiles? The possibilities are endless.
When decorating your bathroom, choosing smaller tiles can help make the room appear larger. Tiling the entire room can also give it the illusion of space. Larger tiles, however, have fewer seams between the tiles, which can help better contain water when it's outside the shower.
Specialty Shapes and Patterns

To add a unique flair to your tile design, consider adding in specialty shapes that will draw the eye and personalize your bathroom. Specialty shapes include longer, thinner rectangles for edging, rounded edges to finish off a room or design, or even shapes or swirls stamped into the tile that tie together when the tile is pieced together.

In a small space like a bathroom, tile that is in a shade of white can brighten up the room and make it feel larger. To keep your personal taste showing, however, consider adding glass mosaic tiles or medallions as part of the accent for your space. Glass tile comes in a variety of colors, shapes, and patterns that are as unique as you are, so if you can imagine it, you can design it.